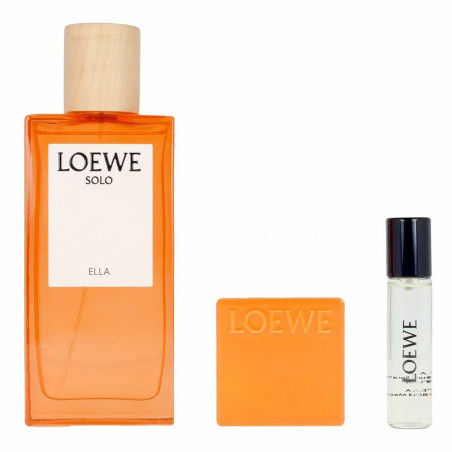  
Women's Perfume Set Loewe Solo Ella (3 pcs)
100% SSL
Fully encrypted communications on this website.
Delivery policy
Please check our shipping policy.
Would you like to give the gift of a set of perfumes or cosmetics? Women's Perfume Set Loewe Solo Ella (3 pcs) 100 % original, this is an exclusive pack, ideal as a small gift for family or friends. Don't miss out on the 100% original products Loewe !
Includes:

3 pcs
Eau de Toilette 100 ml
Eau de Toilette 10 ml
Ceramic

Type: Set
6 other products in the same category: